Top Picks
Shop our all time favourites!
Explore our range of over 200 fruits & vegetables
Need Help ?
For Farmers
Our farmers are our heroes!
Cultivating the culture of fair trade since 1970. At Madras Mandi, we ensure every farmer earns a profit. We deliver goodness of food, heart and everything else that sets us apart!
For Businesses
Chennai's largest B2B fresh produce distributor
Our business is our passion and that is why we leave no stone unturned when it comes to quality and customer service! We maintain high retail and supply chain standards to ensure our produce is delivered to our partners fresh and on time! Launched in 2020, Madras Mandi boasts of a portfolio of over 100 restaurants and counting.
For consumers
For your everyday fresh produce needs, it's a whole new experience.
The Indian consumer is not only price conscious, but is quality conscious too! At Madras Mandi, we strike the right balance between the two and bring to you wholesale fruits & wholesale vegetables that are handpicked from the best farms in India. Within 12 hours of picking, our produce reaches the store and we ensure that yesterday's supplies are not served to our customers.
For an enhanced experience, visit any of our exclusive Madras Mandi Store near you
Our exclusive stores guarantee a wide variety of fresh produce, top quality at unbeatable prices! An experience to remember!
Chennai

Bengaluru
Locate Our Stores
500+ clients have put their trust in us.
What our customers say about us
The Madras Mandi team has been prompt, perfect and punctual with their services. They have been honest in accepting their mistakes and making replacement quickly. The team is extremely responsible and disciplined. Thank you.
We have been associated with Madras Mandi for the past 2 years . Their commitment to quality and delivery timeline are highly commendable . Their Ordering App is user friendly and is a super easy to use . Our special mention to their back-end team , they are so understanding of the customer business needs and are ever accommodating . Kudos to team Madras Mandi !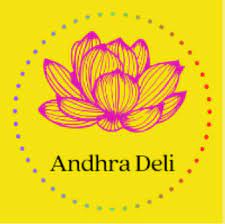 Get in touch with us for business
Please call, email or visit us at the details given below. Alternatively, you may fill out the form on the right and we will get back to you.
No.22, Masilamani St, Maharishi Teacher's Colony, Dhanalakshmi Nagar, Vanagaram, Chennai, Tamil Nadu 600095
Leave us your details below and we'll get in touch with you